SOLIDWORKS memiliki fitur Sheet metal tertentu yang memungkinkan pembuatan lembaran logam dengan cepat. Ini juga memungkinkan pengguna untuk mengubah model menjadi status rata sehingga pengguna bisa mendapatkan ukuran kosong untuk perencanaan produksi dan pemesanan material. saya akan membagikan beberapa kiat dan trik yang bermanfaat saat membuat sheet metal di SOLIDWORKS.
Cut-extrude with Normal Cut option
Disarankan agar selalu menggunakan opsi "Normal Cut" setiap kali cut / hole dibuat dalam lembaran logam kecuali dengan alasan tertentu yang tidak dapat dikompromikan. Karena fitur lubang wizard dan lubang tidak memiliki opsi "Normal Cut", maka lubang harus dibuat menggunakan fitur cut-extruded (jika memungkinkan).
Sebagai contoh, kita melihat contoh di bawah ini, tampaknya Pemotongan Normal tidak diperlukan untuk membuat potongan. Di dalam cut, edge-flange telah dibuat untuk kedua ujung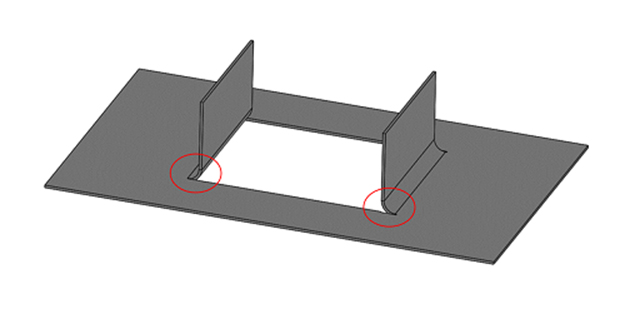 Namun, jika kita memperbesar untuk memeriksa tepi-tepi, kita dapat melihat bahwa salah satu ujung mengarah tidak membuat relief yang tepat.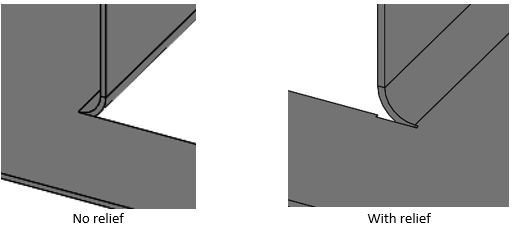 Namun jika 'cut normal" digunakan, bantuan sekarang dalam cara yang benar.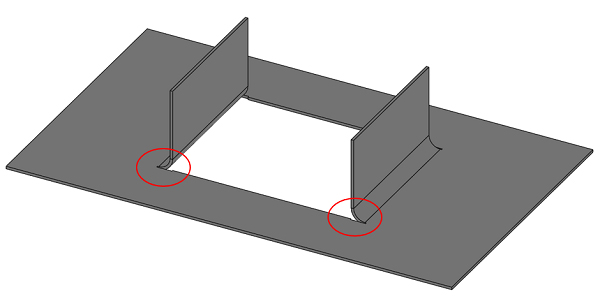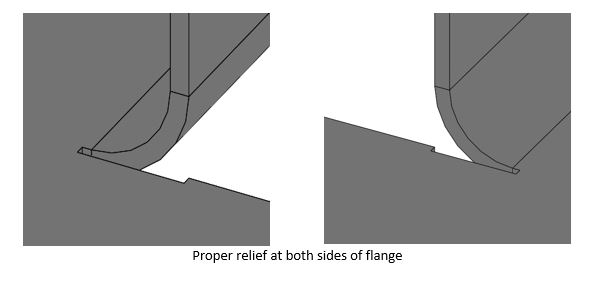 Bounding Box and Grain Direction
Fitur kotak pembatas adalah untuk menemukan area minimum di mana pola flatten dapat cocok. Kadang-kadang, arah kotak berlari yang diberikan mungkin bukan yang paling efektif. Dalam hal ini, kita dapat menentukan arah butir menggunakan sketsa / tepi dalam Manajer Fitur Pola Ratakan.