Salam hangat untuk para user Solidworks Indonesia, oh ya masih di Tahun baru nih,tak lupa saya mau mengucapkan Selamat Tahun baru. Pada kesempatan ini saya mau membahas mengenai fitur Tab and slot pada sheet metal,karena belum banyak pengguna SOLIDWORKS yang tahu fungsi Fitur Tab and slot pada sheet metal
Dengan Fitur Tab and slot, komposisi pengelasan dapat ditambahkan ke lembaran logam atau bagian pengelasan. Ini membuatnya lebih mudah untuk menyatukan bagian-bagian ini sebelum pengelasan.
Di bawah langkah-langkah dalam mengunakan Fitur Tab and slot pada sheet metal:
1. Klik fungsi Tab dan Slot melalui Insert -> Sheet Metal -> Tab and Slot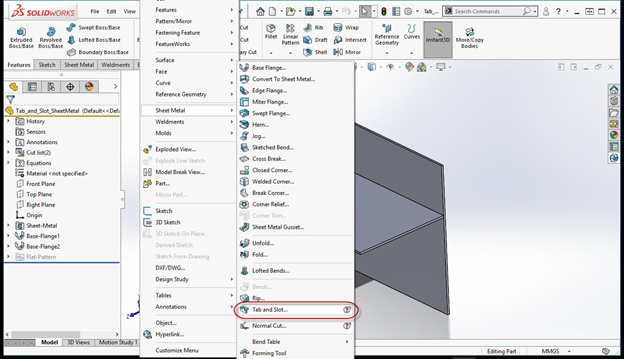 2. Pilih batas tempat tab yang akan ditambahkan.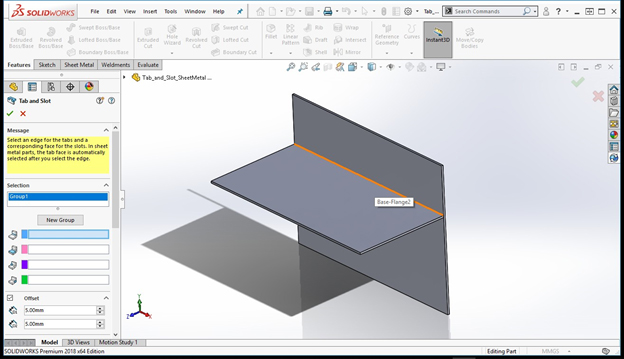 3. Titik akhir dari garis tersebut kemudian secara otomatis dikenali, lihat titik hijau dan ungu. Jika titik-titik ini tidak dikenali oleh bentuk garis khusus, ini dapat dipilih secara manual.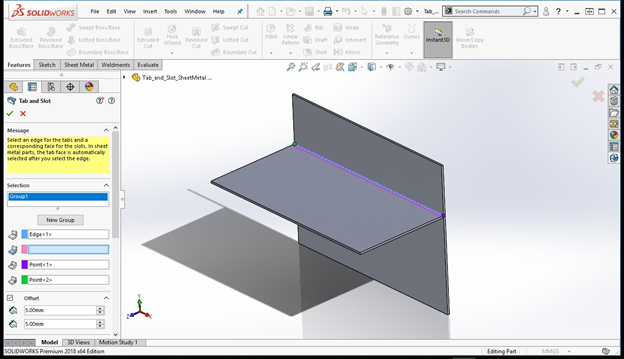 4. Kemudian pilih face bagian belakang seperti gambar di bawah ini: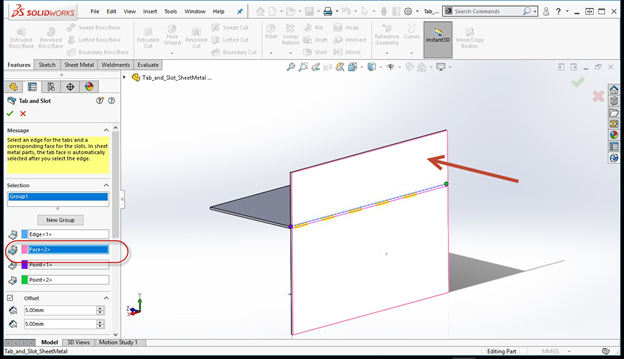 5. kita dapat melihat preview nya, ada dipilih untuk distribusi tab yang sama untuk ditambahkan. Preview atau tampilan kuning menunjukkan bahwa tab didistribusikan secara merata. Kemudian scroll dapat digeser kebawah untuk mengatur ukuran dan posisi tab.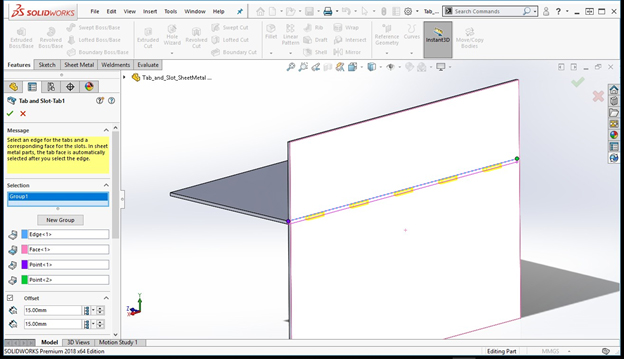 6. setelah itu slot dan tab telah di tambahkan seperti terlihat seperti gambar dibawah ini: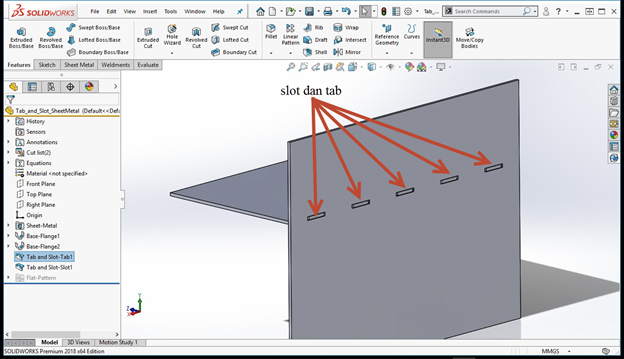 7. berikut preview dari hasil fitur TAB AND SLOT yang telah di tambahkan seperti terlihat seperti gambar dibawah ini: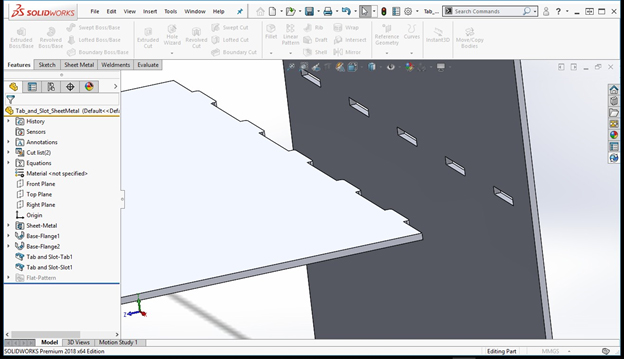 Demikian sharing dari saya mengenai Tab And Slot Pada Sheet Metal semoga bermanfaat.
konsultasi gratis langsung hubungi kami di 021-25681188