Kali ini kita akan membahas tentang caranya melakukan Import DWG file pada SOLIDWORKS Electrical. Pada Ribbon menu SOLIDWORKS Electrical, terdapat menu Import/Export. Pada bagian tersebut terdapat feature Import DWG files untuk bagian Import. Pada feature Import DWG files ini, kita dapat mengubah atau mengimport file dari project SOLIDWORKS Electrical kedalam file DWG. Berikut untuk cara mengimport file project SOLIDWORKS Electrical ke dalam file DWG.
Pertama, pilih feature Import DWF files pada Ribbon menu Import/Export.

Kedua, pilih folder asal dari file DWG pada bagian "Folder of files to import", kemudian pilih book sesuai dengan posisi book yang ingin ditambahkan file DWG pada project SWE, pada kolom "Destinantion book". Detelah selesai, pilih "Next".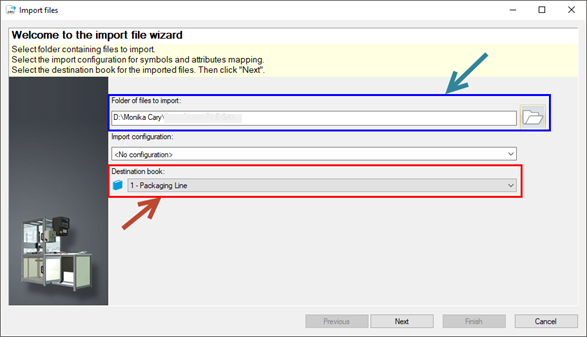 Ketiga, bila dalam satu folder terdapat beberapa file, anda dapat memilih file yang akan diimport dan sisanya bisa anda delete.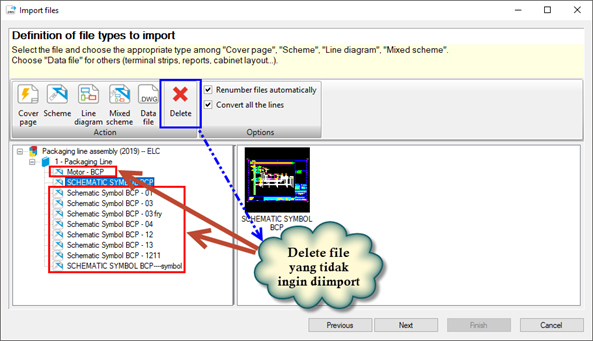 Apabila file yang akan diimport ke dalam project electrical sudah pilih, anda dapat mengklik next untuk tahap selanjutnya.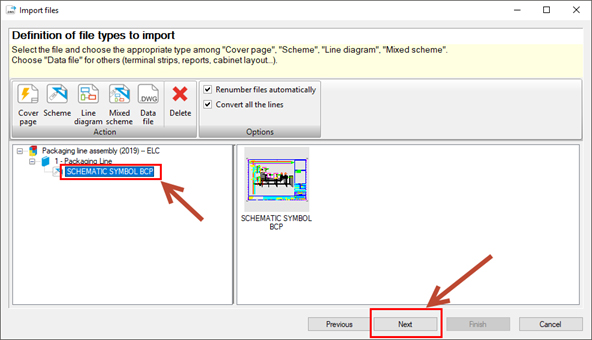 Keempat, apabila ada symbol, block, ataupun title block dari file DWG yang akan dihapus, anda dapat mencheck list. Anda juga dapat mereplace atau mengganti object dengan object dari file DWG lain. Namun, apabila tidak ada yang direplace maupun didelete, maka anda dapat langsung mengklik "Next" untuk ke tahap selanjutnya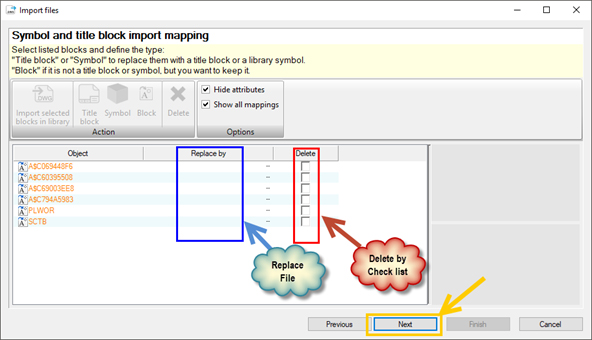 Kelima, kita dapat menentukan posisi dari hasil import DWG file. Dan pada bagian ini kita juga bisa menambahakan jarak dari bagian tengah dengan menggunakan offset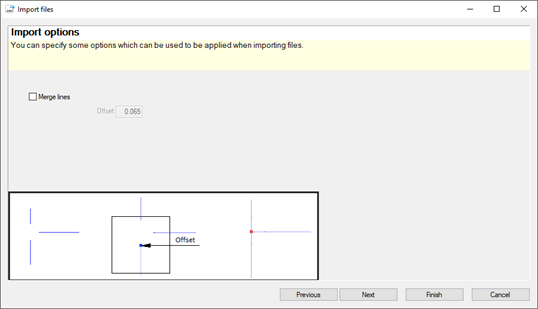 Keenam, apabila dalam file DWG configuration, anda dapat memilih Save import configuration. Namun kalau tidak ada, anda dapat memilih Do not save. Configuration di sini maksudnya adalah configuration untuk description dari files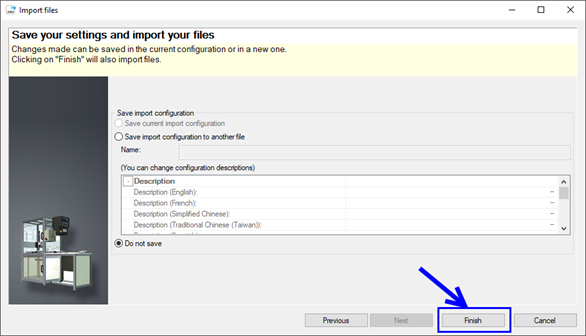 Setelah semua proses atau tahapan import dilakukan, maka anda dapat melihat file DWG yang anda import ke dalam project pada Side Panel kiri SOLIDWORKS Electrical. Biasanya untuk penomoran dari dari lembar project akan langsung mengikuti urutan sebelumnya.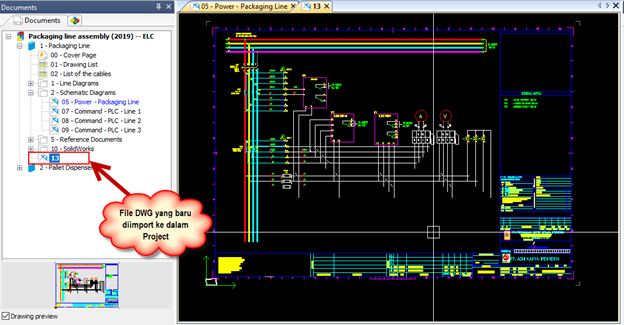 Hasil Import DWG file langsung masuk ke project yang sedang dibuka
Demikian pembahasan untuk feature Termination type atau skun. Semoga info ini menambah pengetahuan kita tentang SOLIDWORKS Electrical