Sudahkah Anda mengetahui solusi yang ditawarkan SOLIDWORKS untuk data management? Jika Anda hanya mengetahui SOLIDWORKS sebagai software 3D CAD saja, maka Anda salah. taukah anda SOLIDWORKS menawarkan berbagai solusi untuk CAD, CAE, CAM, Inspeksi, bahkan ke solusi electrical hingga data management.
Salah satu solusi untuk kebutuhan data management Anda adalah SOLIDWORKS PDM Professional. PDM Professional adalah salah satu tool yang powerfull untuk kebutuhan keamanan, workflow, approval process, dan untuk management file di perusahaan Anda.
Salah satu tool yang ditawarkan adalah SMTP message system. Tool ini digunakan untuk mengirimkan notifikasi approval process melalui email di perusahaan Anda. Cek bagaimana cara kerja SMTP Message System di PDM Professional berikut ini:
1. Pada PDM Administration, masuk (double click) ke fitur Message System dan pastikan Anda memilih SMTP pada 'Selected mail system'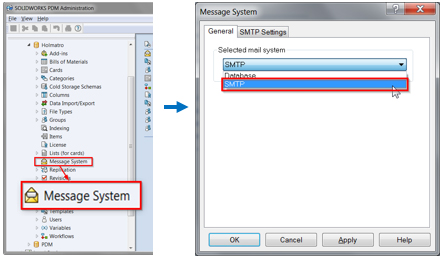 2. Selanjutnya pada tab SMTP Settings, masukkan pengaturan SMTP dengan benar dan gunakan Test Setting button dan masukkan email penerima untuk cek koneksi dengan email Anda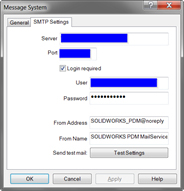 3. Selanjutnya pastikan setiap user memiliki email pada user properties: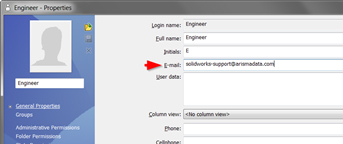 4. Pastikan juga sudah terdapat notifikasi untuk setiap transition pada workflow Anda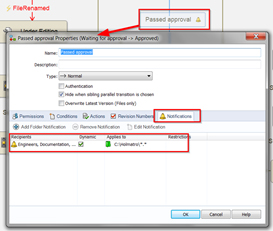 Hasilnya? Berikut adalah contoh notifikasi melalui email oleh PDM Professional:



Sekian weekly tips dari kami untuk SOLIDWORKS PDM Professional solutions.
Always check and update your knowledge with our solutions, Jika Anda membutuhkan bantuan ataupun mencari solusi-solusi terkait SOLIDWORKS Data Management, jangan sungkan untuk menghubungi kami.