Pada masa depan orang akan mencari solusi Computer Aided Design (CAD) berbasis cloud. Dimana kita bisa mendesain secara 3D parametrik mulai dari part hingga assembly dan juga berkolaborasi tanpa hambatan dengan anggota tim lain.
Beruntungnya kita tidak perlu benar – benar memulai ini semua dimasa depan, karena dimasa sekarang sudah muncul suatu software CAD revolusioner berbasis cloud yaitu 3DEXPERIENCE Platform, dengan menggunakan 3DEXPERIENCE khususnya pada "3D Creator Role" kita bisa dengan mudahnya melakukan desain 3D Parametric.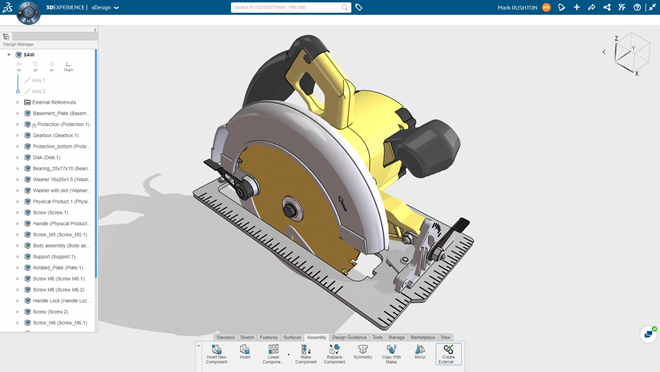 Membuat geometri dasar menjadi mudah sekali dengan disediakannya fitur – fitur yang sudah familiar anda gunakan selama ini baik untuk melakukan sketsa 2D hingga pembuatan desain 3D, fitur untuk mendukung anda untuk pembuatan model surface dan juga solid sudah pasti tersedia sebagai contoh fitur extrude boss, revolve, sweep, loft, and hole wizard.
Serta fitur pendukung untuk evaluasi desain seperti Interference Detection, Insert Sketch Picture, Mass Evaluation, Draft Analysis and measuring tools juga tersedia disini,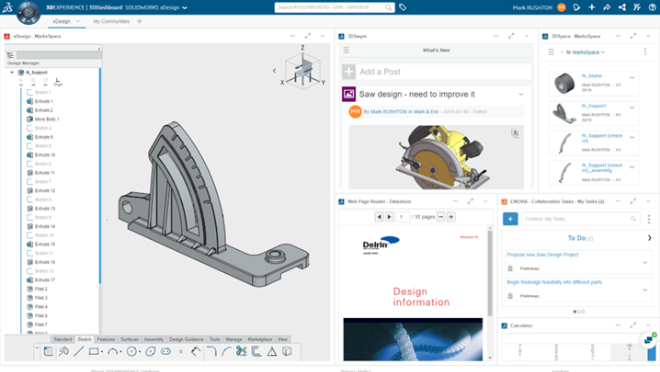 Yang berbeda disini hanyalah Anda bisa bekerja hanya dengan menggunakan hardware dengan spesifikasi rendah bahkan Anda bisa bekerja melalui Gadget Anda, yang diperlukan hanyalah akses internet, ya benar akses internet, hal ini dikarenakan 3DEXPERIENCE Platform adalah berbasis cloud.
Jadi apa Anda sudah siap untuk menarik masa depan ke masa sekarang? Sehingga Anda bisa melakukan desain hanya menggunakan hardware yang sangat sederhana tanpa perlu workstation yang berat dan besar, bila Anda sudah siap maka xDesign dari Platform 3DEXPERIENCE lah jawabannya.