Hai Sobat SolidWorks user Indonesia… apakah sudah pernah mendengar mengenai ERP??
Bagi yang belum tau apa itu ERP (Enterprise Resource Planning) ERP berfungsi mengintegrasikan proses-proses penciptaan produk atau jasa perusahaan, mulai dari pemesanan bahan-bahan mentah dan fasilitas produksi sampai dengan terciptanya produk jadi yang siap ditawarkan kepada pelanggan (Indrajit, Djokopranoto, 2002)
Intinya sih ERP system dibuat agar semua data semakin cepat otomatis,dan semua data yang didapat ter update karena ERP mengunakan system server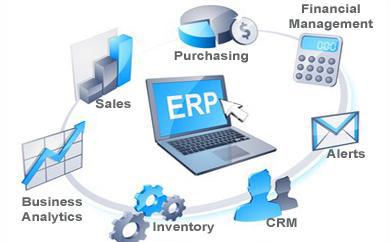 Apakah Di perusahaan Para sobat smuanya sudah menggunakan ERP system??namun yang menjadi kendala Input Bill of materialnya(BOM) dari engineering masih manual!!! Kendala yang lain ERP tidak dapat memanage data cad secara langsung??sayang banget ya!!
Para Sobat SolidWorks tidak perlu khawatir…solusinya adalah dengan menggunakan SOLIDWORKS Enterprise Product Data Management (EPDM), SolidWorks EPDM adalah sebuah aplikasi untuk memanage data cad,jadi data-data cad para sobat yang tidak dapat di manage oleh ERP,dapat di manage oleh EPDM.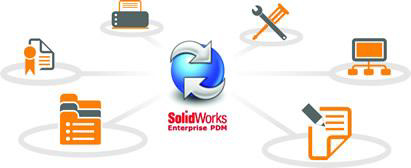 Di Dalam SolidWorks EPDM terdapat feature yang dapat menampilkan Bill of material (BOM) dari data CAD.
Tampilan Feature Bill of material (BOM) pada SolidWorks EPDM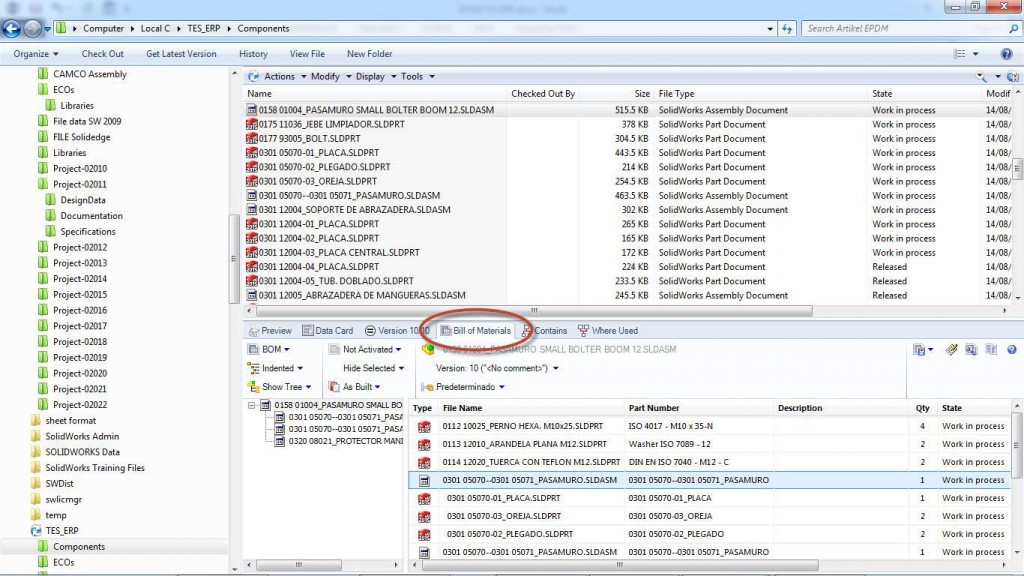 Data dari Feature Bill of material (BOM) Inilah yang akan di pakai Ke system ERP,namun agar dapat berIntegrasi dengan ERP dibutuhkan Software Konektor. Software konektor ini dibuat untuk menghubungkan data Bill of material (BOM) dari Feature SolidWorks EPDM ke Sistem ERP,jadi bagian purchase nggak perlu input manual lagi deh ke ERP.
Tampilan SolidWorks Konektor ERP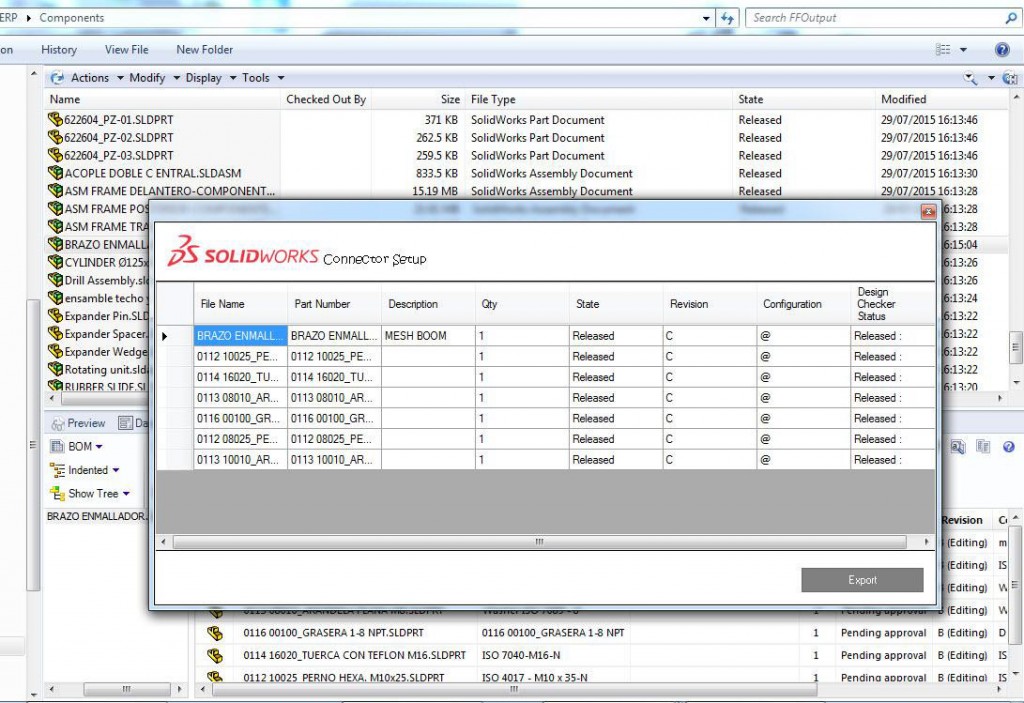 Demikian sharing saya mengenai Integrasi SolidWorks EPDM ke ERP, smoga bermanfaat.
Andryan
Technical Support
PT Arisma Data Setia (Reseller Resmi SolidWorks Indonesia)