Halo sobat Solidworks, pada kesempatan kali ini, kita akan membahas tentang salah satu feature/keunggulan di SOLIDWORKS 2019 yg sebelumnya tidak ada di Solidworks sebelumnya
Sekarang di SOLIDWORKS 2019, Kita dapat memasukkan atau menghapus komponen berdasarkan kriteria yang ditentukan oleh pengguna!
Sekarang kita dapat mendifinisikan:
• The visibility of the component from the outside model
• The size of the component
• If the component is a toolbox component
Kita dapat memilih apakah akan memasukkan komponen dalam kotak dialog Under " Save assembly as part "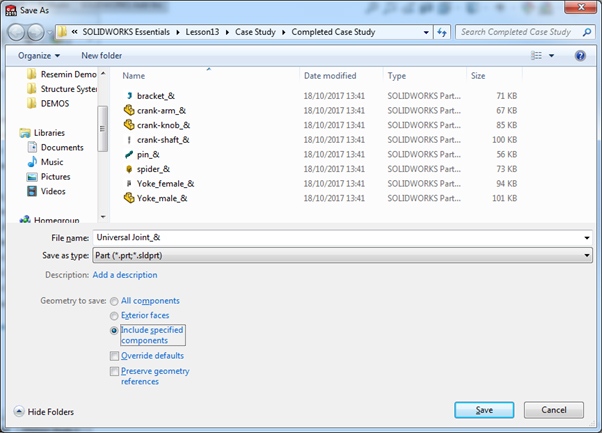 Untuk menentukan komponen yang akan disimpan, Kita dapat mengindikasikannya di component properties pada assembly level.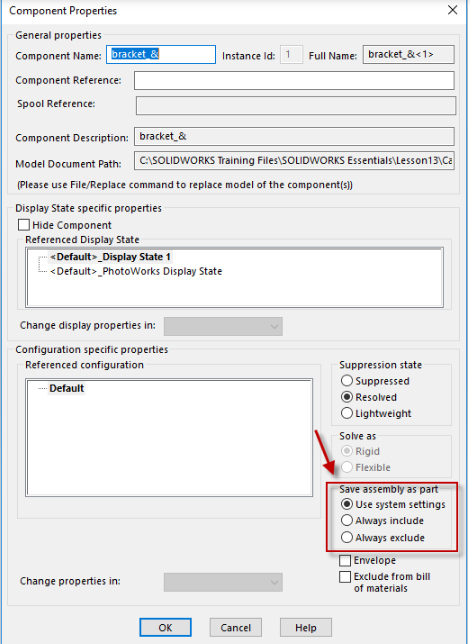 Untuk menentukan Rakitan yang disimpan sebagai Opsi Ekspor, go to tools -> options -> system options->Export then choose "SLDPRT from assembly" untuk beralih ke pilihan kita.