Update Raw Material Menggunakan Bounding Box di SOLIDWORKS 2018
Dalam keperluan produksi pasti Anda membutuhkan ukuran raw material. Ukuran raw material ini bisa Anda dapatkan dengan memberikan dimensi secara manual pada saat Anda melakukan proses drawing/drafting. Beda halnya dengan proses drawing di SOLIDWORKS 2018.
Salah satu fitur baru di SOLIDWORKS 2018, yaitu "Bounding Box" untuk 3d part modeling. Fitur ini sebelumnya hanya bisa digunakan di sheet metal untuk mengetahui raw material dari desain yang dibuat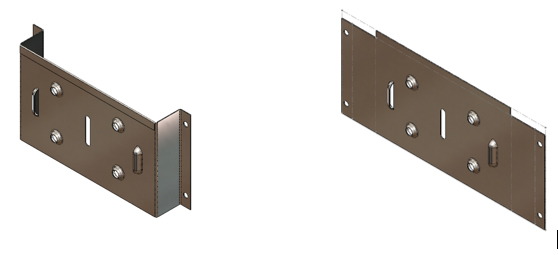 Langsung saja, berikut step by step menggunakan Bounding Box sampai ke drawing:
1. Open part

2. Klik menu Insert > Reference Geometry > Bounding Box, maka akan hasilnya akan seperti ini:

3. Selanjutnya Anda buat drawing dari part Anda menggunakan "Make Drawing from Part" di menu File.
4. Tempatkan view dari part Anda. Sebagai contoh, saya menempatkan part saya pada pandangan isometric:

5. Gunakan fitur Note dan tempatkan leader note ke part seperti gambar berikut:

6. Klik di area penempatan note, lalu gunakan Link to Property di PropertyManager:

7. Setting Link to Property seperti gambar berikut:

8. Selanjutnya Anda bisa menambahkan " x " dan mengulangi langka 6 dan 7 agar bisa menjadi seperti ini:

9. Jika Anda melakukan perubahan pada desain Anda, note tersebut akan langsung ter-update sesuai ukuran terluar dari part Anda.
jangan lupa like dan subscribe tips n trick di blog dan channel youtube kami, dan tingkatkan produktifitas desain Anda.
lihat video tutorialnya dibawah ini :