Tips and trick kali ini kita akan membahas salah satu fitur dari SOLIDWORKS CAM. Sebagai user CAM pasti
membutuhkan simulasi hasil pembuatan program. Di SOLIDWORKS CAM kita ada fitur untuk mendeteksi
hasil proram machining kita.
1. Warna Biru : apabila ada bagian yang berwarna biru didefinisikan bagian tersebut masih bernilai plus.
2. Warna Hijau : apabila ada bagian yang berwarna hijau didefinisikan bagian tersebut sudah bernilai 0
(sudah masuk ukuran).
3. Warna Merah : apabila ada bagian yang berwarna merah didefinisikan bagian tersebut bernilai minus.
Berikut Step-step untuk melakukan Show Difference :
1. Kita simulasikan terlebih dahulu program yang sudah kita buat.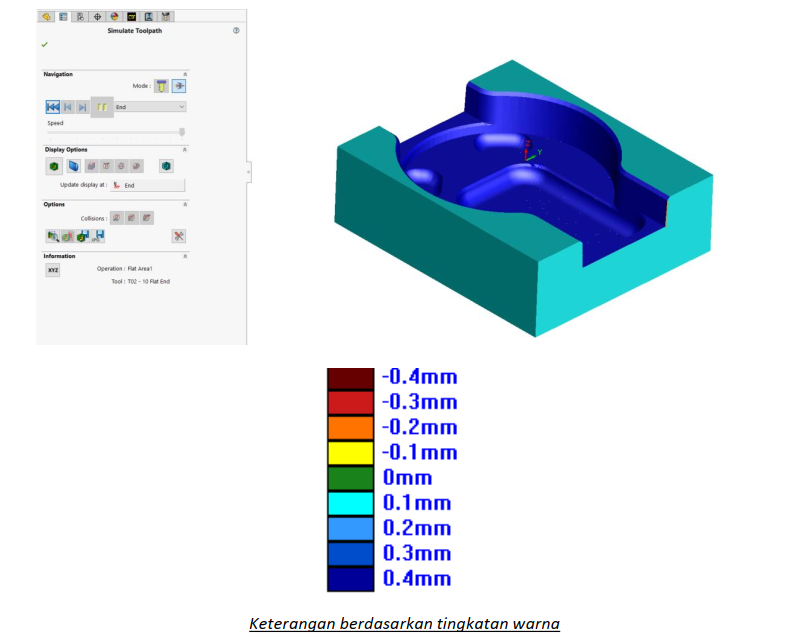 2. Setelah itu kita calculate Show Difference. Maka nanti hasilnya akan muncul.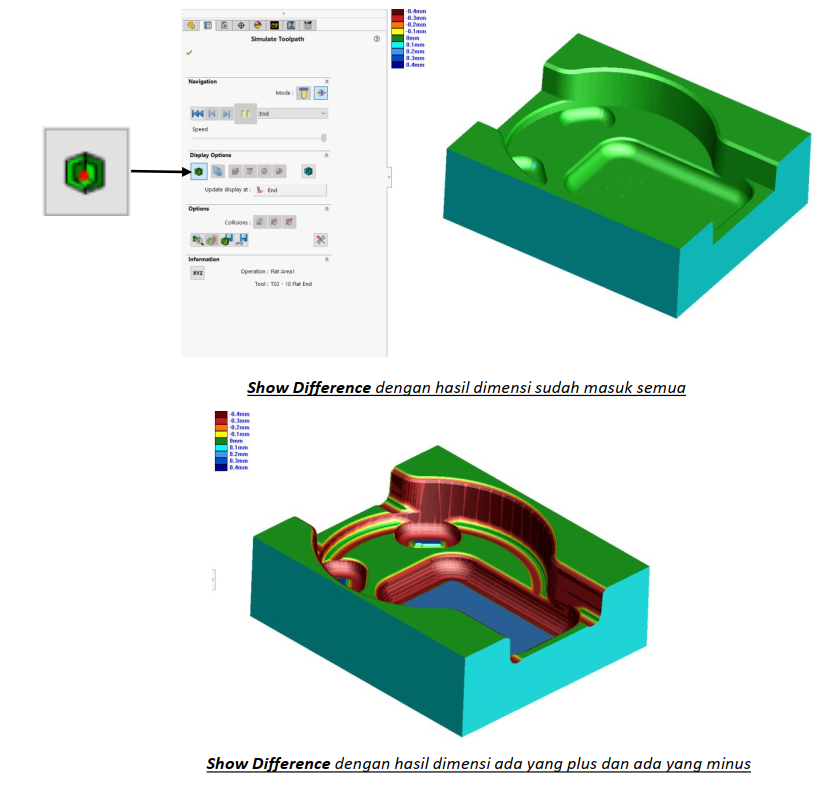 Demikian salah satu tips and trick dari SOLIDWORKS CAM, semoga dapat bermanfaat.