Jika anda tidak ingin repot-repot membuka aplikasi SOLIDWORKS dengan tujuan untuk
menduplikasi file part. Anda bisa menggunakan fitur "Pack and Go". Fitur ini tersedia
pada windows Explorer, dengan cara melakukan klik kanan mouse, dengan tempat kursor
di file part yang ingin kita duplikasi.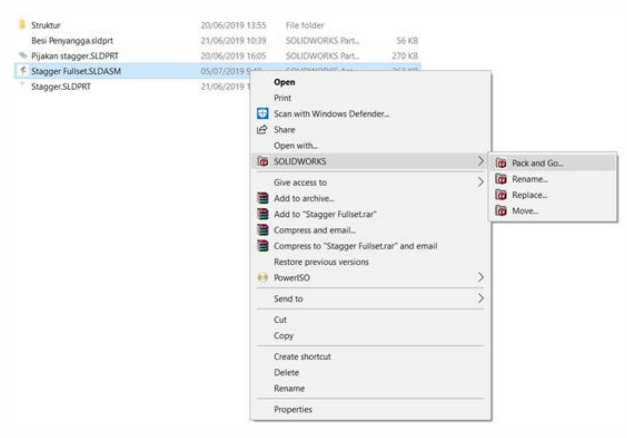 Atau jika file tersebut sudah terbuka di SOLIDWORKS di list File menu.
Pack and go terlihat seperti "save-as Advance" menu. Anda bisa menambahkan awalan
atau akhiran ke semua file dan memilih kemana anda ingin menyimpan file tersebut.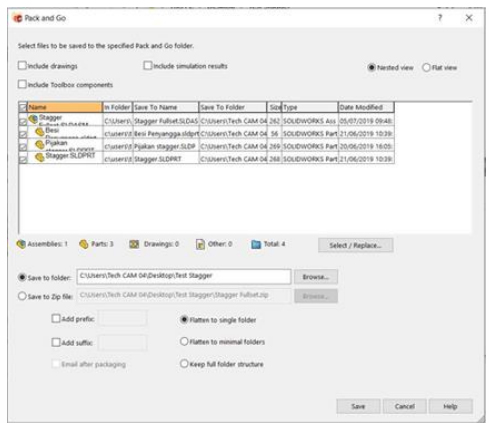 Namun, anda juga dapat memilih untuk menyimpan file kedalam ZIP dan anda dapat
mengklik dua kali pada 'save to name' atau pada 'save to folder' dan sesuaikan nama
baru/lokasi baru.

Jika anda mengingikan project baru terhubung langsung dengan file aslinya, anda bisa
men-uncheck file nya di list file, dan duplikasi project anda akan tetap terhubung dengan
file aslinya, ini sangat berguna apabila part anda adalah part standar yang biasa
digunakan.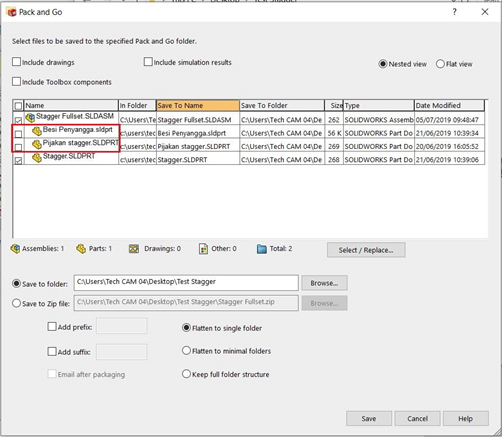 Semoga tutorial solidworks singkat ini bermanfaat, dan dapat mempercepat waktu dalam pembuatan project-project baru.