3D QuickForm
Aplikasi Add-in SOLIDWORKS© untuk simulasi inverse forming.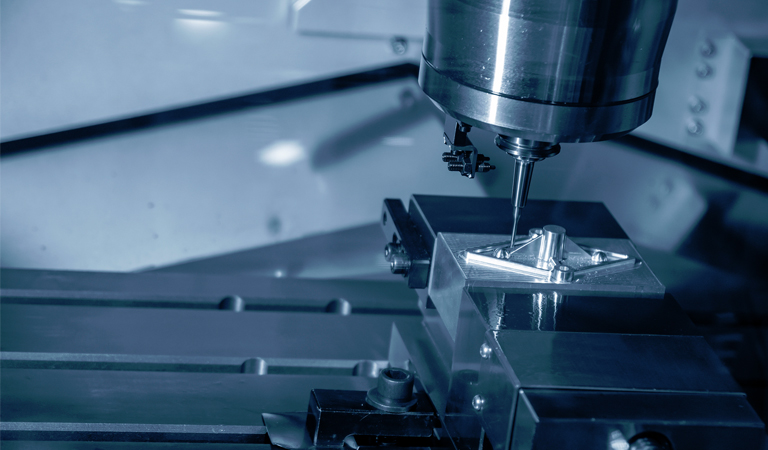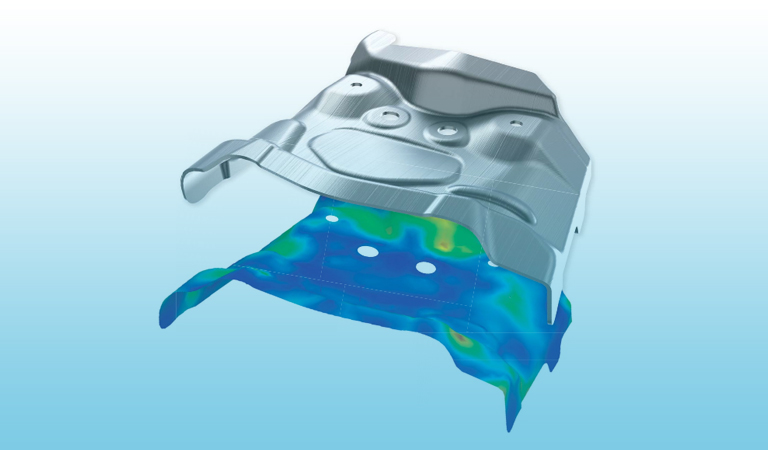 SOLIDWORKS
add-in application for inverse forming simulation. High speed, accuracy, and full associativity with SOLIDWORKS data are taken into consideration to make 3DQuickForm a production design tool for die designers. Users can either import different types of CAD data or build the die geometries in SOLIDWORKS environment for the forming studies. It helps OEM manufacturers, material suppliers, and die manufacturers to deliver precision tooling in the shortest time and with minimum physical try-outs.
The built-in mesher is automatic and allows user adjustment to meet needs in different situations. Tool designers may fully concentrate on the die design processes and virtual try-outs. Simulations are run in project driven manner and support multiple projects; thus streamlining design feasibility study, process simulation, and optimization. Simulation results are displayed to show initial blank shape, different material thickness, and stress/strain distribution. Customizable material database allows designers to test their design with different materials. Fully integrated with SOLIDWORKS, 3DQuickForm is easy to use and rich in functions.
Features:

3DQuickForm
Full range of CAD interfaces to read both imported 3D data or native data


Special modeling tools for cleaning data

Powerful modeling functions


Fast & accurate blank shape generation


Short learning curve


Get blank contours of parts which cannot be folded/unstamped in traditional ways


Fully integrated with SOLIDWORKS to allow strip design in fully associative process


Better communication results in less engineering changes


Quickly compare multiple solutions for a stamped component


Handle complex blank shapes and forming features


Based on ESI technologies in metal forming


Facilitate the material usage calculation in quotation phase


Support fixed edges/faces


Graphical plots of thinning and thickening of materials, stress/strain, etc.


Report generation


Customizable material database


Complete integration with 3DQuickPress providing the blank shapes for die design process

3DQuickForm Professional


All features in 3DQuickForm


Part unfolded to non-planar initial blank


Symmetrical Boundary Conditions


Support Flanging
HUBUNGI KAMI SEKARANG
Harga & Support Terbaik Sejak 1996
0813-5000-4156 (JAKARTA OFFICE) 031-8074179 (SIDOARJO OFFICE)
CONTACT US